Local Guides: Wenatchee Fly Co.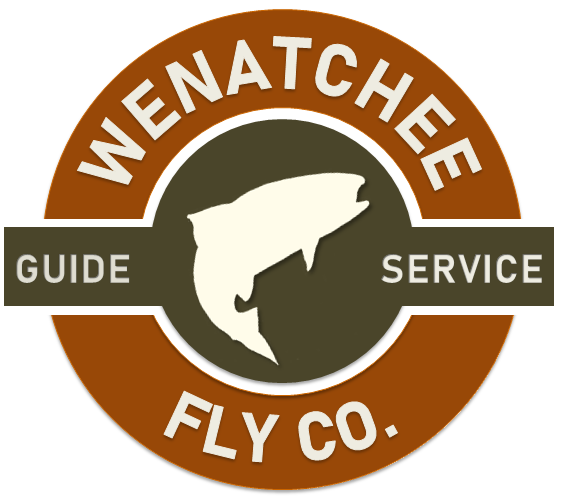 Here at K&E Outfitters we are all about helping our customers in any way that we can.  Which is why we feel bad when someone calls and asks us to take them out for a day of fishing on our local waters.  You see, we don't offer guided fly fishing trips.  We have chosen to focus the gear and not the experience of fly fishing.  And for a long time, we just didn't have any local guides in our area.  Which was a crime.  North Central Washington is home to some really amazing and unique fly fishing opportunities.  But, there is good news.  Now there is a guide outfit in our neck of the woods.
Introducing Mike Sherer with Wenatchee Fly Company.  He comes to us by way of Colorado where he spent years honing his skills and crafting his trade as a fly fishing guide and now, we can call him ours.  K and E of K&E Outfitters have been around a bit.  We've fished with guides from all over.  Saltwater, freshwater, local, and international, we have know the difference between good and bad when it comes to guides.  And we enthusiastically endorse Wenatchee Fly Co.  Mike really knows what he is doing and has developed a very comprehensive understanding of our local waters.  He is fun, knowledgeable, patient, and enthusiastic.  Basically the perfect guy for a perfect day on the water.  He even has one of the best drift boats in the biz!
So, while we would love to hear from you, our customers,  and discuss our local waters, if you are looking for a guided day here in Central Washington, we confidently refer you to Mike with Wenatchee Fly Co.  We just ask that after you have an awesome experience that you remember us the next time you are in the market for a new fly rod!